Youth Ministries
---
Sunday School
Our Sunday School includes youth from grades 6th through the 12th. Students in these classes study the Bible, apply Biblical principles to current social issues, and offer support to each other as classmates face the challenge of living a Christian life.
Confirmation Classes
Sixth graders and older youth have the opportunity to participate in church membership instruction (Confirmation) each spring. Confirmation is a time in which we learn about and come to more fully understand our beliefs both as Christians and United Methodists.  In addition to attending classes at the church, Confirmands also attend two weekend retreats at our local church camp, Lakeshore United Methodist Assembly.  Confirmation is a wonderful time for the entire congregation to become involved as Mentors, Sponsors, and Secret Prayer Pals.
United Methodist Youth Fellowship (UMYF)
<![if !vml]>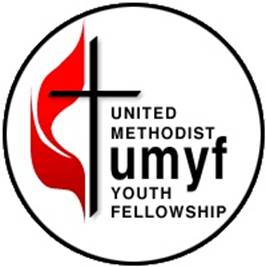 <![endif]>The Youth of Ripley FUMC meet twice a week, Sunday and Wednesday, for fellowship and Bible Study.  Youth on Sunday gathers in the Wesley House from 6pm-7:30pm, and focuses on worship and small groups.  We have 4 small groups: 6th Grade Guys, 7th/8th Grade Guys, 6th/7th/8th Grade Ladies, and Sr. High Guys and Ladies. 
The last Sunday of every month is our day for Destination Unknown.  Destination Unknown is a time when we go to an unknown location for fellowship and Bible Study.  If a parent truly wishes to know the location, it will be disclosed to him/her as the youth board the bus.
On Wednesday evenings, we meet from 5:30pm-7:30pm.  We begin with a meal in the Activities Building, then move to the Wesley House for Jr High and Sr High specific lessons and worship.
In addition to regular meeting times, our Youth gather for mission opportunities as well as trips to the Memphis Zoo, a corn maze, and the movies, just to name a few.
Missions
Our Youth participate in both service projects and mission trips.  We strive to have a small mission each month, whether it is creating and signing cards for our homebound and hospitalized members, baking and decorating cookies for our Fire and Police Departments, or visiting and singing with the residents in assisted living.
Each summer, our Sr. High attend Service Over Self (SOS) in Binghamton or Orange Mound in Memphis, TN.  SOS gives our Youth a chance to help repair homes, making them "warmer, safer, and drier."  Our Youth look forward to SOS all year long, and are eager for the relationships they build not only with their Lord, but with the homeowners, neighbors, staff, and other youth from all over the country. www.sosmemphis.org
Camps
A variety of camps are available throughout the year.  Lakeshore United Methodist Assembly offers summer camps for kindergarten through twelfth grade, as well as other specialty camps.  Retreats for all ages are available in the Fall and Spring (Older Elementary Retreat, Jr/Sr High Retreat, Walk to Emmaus, Memphis Conference Singles Retreat, etc.), as well as special one-day events such as the Senior Adult Terrific Tuesday. All are welcome to have the Lakeshore experience. www.lakeshoreuma.com